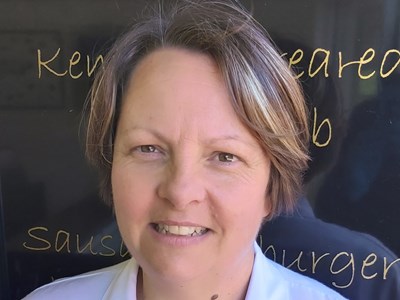 Teresa Cutts - Owner
Teresa has been in the butchery business for 25 years. She started as a saturday girl and a few years later she bought her first butchery business in Rainham with her then husband. This business expanded and grew. Now they have gone their seperate ways and Teresa has taken on the Rainham branch and aptly titled it "Just Cutts".
Teresa is a real 'foodie'. Her lifelong knowledge of butchery and the catering industry will ensure that only the best quality meat and products will be prepared and sold at Just Cutts Butchers.
Teresa has made many changes to the Just Cutts Butchers shop and plans to keep the style traditional, but with a few contemporary twists!
Teresa can usually be found working around the Just Cutts premises, over seeing her fellow butchers or out in the company van delivering to local pubs, clubs, schools and retirement homes throughout the south east of Kent.